Hayat Zaim, a moroccan stylist recognized internationally. Hayat participated in numerous parades on the Moroccan national scale by presenting her collections of traditional & modern Moroccan Caftan, Takchita, Djellaba and Gandoura. Get in touch with me for a customizable artistic creation
Shop now
The caftan, the outfit that emphasizes your feminine side, modern and traditional at the same time.
my collection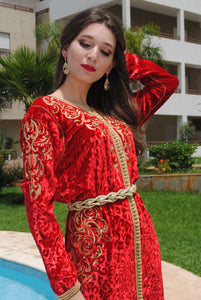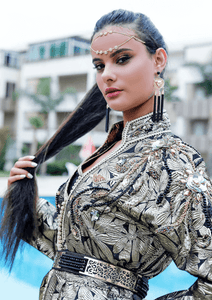 It's difficult to resist the colors of the moroccan takchita, elegance and success will make you the queen of your event
my collection
New fashions come and go through years, yet there is one piece of clothing with has stayed for centuries, this is the Moroccan Djellaba.
my collection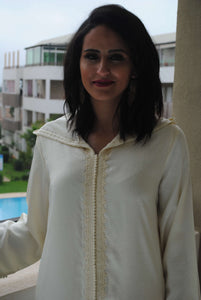 The gandoura is a traditional Moroccan dress of Berber origin. the gandoura impresses with its variety of different shapes, colors and materials.
my collection
From ramadaniat festival in tangier to the international festival of fashion ambassadors, Hayat Zaim always represents Morocco there, and here are few peaks of her fashion shows
A symbol of many patriotic values, an official costume of allegiance, a certified dress of […]
The Caftan is a garment worn throughout the years in many regions. from Persia to […]
Moroccan Caftans and Moroccan Takchitas are pretty similar in looks, even the bigger non-Moroccan designers […]